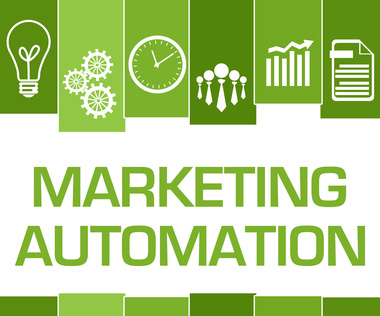 When we talk to users of various marketing automation platforms we find that the biggest inhibitor to successful deployment of B2B marketing automation platforms is lack of an effective strategy. The second biggest is failing to recognize their full range of available features and potential uses beyond the usual email campaigns.
If this sounds like you, keep reading. I'll go over six pro-tested ways to get the most out of B2B marketing automation platforms, no matter which one you're using.
For most B2B users, marketing automation tools are used to perform day-to-day marketing functions like email, social media, and website updates. But they can also provide valuable insights into the types of campaigns and content that resonate with prospective buyers.

1. Start with a robust content library and smart, conversion-driven copy. 
Automation may get people to a landing page, but the page they land on has to do the selling.
Many companies invest in powerful software without having the content assets to actually use it.
Marketing automation can help you figure out which leads to communicate with. It can help you find the best time to communicate with those leads. It can deliver the actual message you need to send.
But it can't write the message.
The type of content and the quality of the copywriting in your messages can massively improve your conversion rates.
Just ask video hosting platform Wistia. After working with Copy Hackers to refine the copy in their onboarding sequence, Wistia's paid conversions increased by 350 percent.
If you're not sure what type of content to push or when to push it, think about your buyer's journey. It usually has three stages—the awareness, consideration, and decision stages.
2. Map your content to your buyer's journey. 
The ultimate goal of any modern marketing strategy is to send highly relevant content to an audience ready to consume it. Your marketing automation platform is the vehicle that makes this possible.
Use insights from your marketing automation platform to identify which content assets resonate with your prospects at what stages. Pull reports that enable you to find patterns among your most and least successful content, and use that information to fine tune your automated sequences.
Interview or survey some of your current clients to ask which kinds of content were the most helpful during their buying process. Do the same with your sales team. Ask them the kinds of content they use most often during their interactions with prospects. This will help you identify content gaps and how you can develop content to better help the sales process along.
During the awareness stage, you want to gently shine a light on the problems or pain points that your product can solve:
Vendor-neutral blog posts related to common search query terms and keywords   

Industry-specific infographics, tool kits, videos, or free guides

Whitepapers, checklists, how-to's, or webinars
During the consideration stage, give them content they can use to compare and narrow down vendors with their preferred solution:
Vendor or product-specific webinars

Customer testimonials or case studies

Data sheets, work samples, or product demos



During the decision stage, you need to have some tailored content ready:

Custom implementation plans

Goal-specific content proposals

Free trials, live demos, or estimates
When you use this approach for content development, you're left with a content plan that will better power your marketing automation program and move your prospects more efficiently through your buyer's funnel.
3. Look for more repetitive tasks that you can automate.
Of course, most platforms can help you do email marketing and automate other aspects of your system. But as you look to unlock the full power of your system, ask yourself: "what repetitive tasks are taking a lot of time?"
Repetitive tasks—whether they be updating a CRM, trying to manually follow up with your best leads, or nurturing prospects—are great candidates for automation.
Automating these types of tasks can save you a lot of time—and often a marketing automation platform will perform better than a human anyway. Look for tools and settings (often marked by symbols such as a wrench or gearwheel) and take the time to review their task menus. A little time invested upfront makes you a lot more productive in the long run.
As you look at opportunities to implement automation, keep integrations in mind as well. A platform that integrates with your payment processing software of Facebook ads can greatly expand the range of tasks you can automate.
4. Automatically improve lead scores, while keeping Sales in the loop.
Lead scoring is hugely beneficial for B2B.
Scoring leads can be valuable across a variety of business models, but it really shines in B2B because of the relatively longer sales cycles. With a long sales cycle, knowledge of your prospects' interest in your company is critical.
The ability to monitor behavior on your website, track engagement with your messaging, and create multiple touchpoints across platforms is a major weapon in your arsenal.
Assigning lead scores based on that information can clearly show you who Sales needs to follow up with—and automations can even notify you to do just that.
Most companies use demographic information (things like company size, perceived budget or job title) to weigh the lead-scoring process. However, also scoring your leads based on content they've read can drastically improve your marketing automation strategy.
Let's say you've defined a sales-qualified lead as having a lead score of 40 and, based on your existing criteria, a prospect is already at 10. Here's an example of how you could use content assets and interactions to further calculate sales-readiness:
Opened an email and clicked on a blog in that email (+5)

Registered for a workshop event (+3)

Attended a workshop event (+10)

Downloaded the slides from the workshop (+7)

Downloaded an unrelated ebook from your website (+10)
By traditional measures, the lead score stays at 10. But when you start to attribute lead scores to your content, you've accelerated that lead through the buyer's cycle and they're ready for a serious sales conversation.
Using content to influence lead scoring provides a more comprehensive lead score than focusing on simple demographics alone.
5. Segment your audiences. 
Segmented emails have higher open rates, higher engagement rates, and close more deals.
It doesn't get a whole lot simpler than that. Segmenting your contacts based on their interests and engagement can help you tailor your messaging to their exact needs.
Because you've addressed their specific concerns through segmented messages, your prospects are more likely to turn to you when they need help.
Segmentation can work for any business model. In B2B, it helps you stay in touch with relevant information—rather than non-specific "blasts"—throughout a long sales cycle.
6. Be personalized – and personal.
Too often, B2B marketers forget that they are still marketing to people. But people reading B2B messages are still humans with emotions.
In the content you deliver with marketing automation, make sure you are still speaking to people. Automation can help by personalizing your messages based on the information you have about your contacts. And don't forget to use a friendly, conversational tone in all your messaging.Leadit Marketing can help you evaluate your current marketing automation platform and how well it is serving you, or you can read this year's review of the best e-mail marketing platforms. If you'd like some personal advice about your particular industry and situation, contact us.
Blogger Profile
Shannon Prager is recognized B2B marketing strategist and the President of Leadit Marketing. She is responsible for the daily operations and management of Leadit Marketing as well as the long term vision for the company.
A marketing leader with over 19 years of B2B demand generation and marketing experience, she understands the importance of a fully developed integrated marketing strategy. Shannon's background includes demand generation, marketing automation, social media, digital marketing, customer marketing, account based marketing and marketing operations. You can follow her on LinkedIn via https://www.linkedin.com/in/shannonprager or Twitter @ https://twitter.com/LeaditMarketing
Sign up for our weekly blog for the latest tips and trends in B2B marketing.