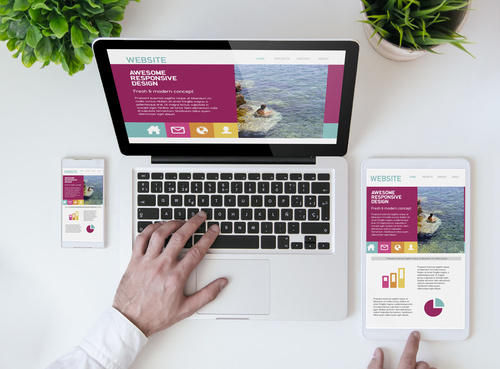 Sales and marketing alignment is one of those things you know you should do, but it's hard to start or keep it going. Here are some reasons why it's worth the effort, and some proven strategies to get you there.
When sales and marketing alignment is practiced, business performance rises.
Consider these statistics from Salesforce's third annual State of Sales report that compared sales and marketing practices and their relationship with a company's overall performance:
Use common goals and shared metrics:
High performers: 88 percent
Under-performers: 61 percent
Have standard process for collaboration:
High performers: 82 percent
Under-performers: 52 percent
With an impact this significant, it's an obvious win if you can make these two teams pull in tandem. First, you have to break down some barriers.
Communications breakdowns and a lack of shared goals
Each wants different things. About half of all sales and marketing professionals agree this is a major issue, and lack of communication is preventing each team from getting what they need.
Source: Marketing Profs
Disconnected metrics: Usually, Marketing is working on brand awareness and top of funnel leads, whereas Sales priorities are attaining quotas and speeding up the sales cycle. It's hard to find a meeting of the minds about how to measure success, or where to focus on improvements.
Source: Marketing Profs
Boiled down to its basics, problems occur when there is no set lead movement strategy between sales and marketing.
While in theory your sales and marketing departments are operating together, the movement of generated leads from first contact through to a final sale is shaky at best, and doesn't fully leverage the skills of both your sales and marketing teams.
Because the tactics that marketers use are vital for the sales funnel, it's important to clearly define the strategy and process, and also formalize certain protocols for ongoing collaboration.
I've written before about sales and marketing alignment solutions, but it's always good to take a fresh look at new approaches. Here, then, are some for you to consider.
Seven Proven Strategies For Sales And Marketing Alignment
1) Meet regularly with the sales executive.
When you meet with a sales executive, come prepared with an agenda and respect their time constraints. Try to cover strategic topics without getting too far into the details. Listen to his or her priorities first, think about how you can help them meet the company's objectives and then respond with suggestions. Don't be afraid to bring up new ideas or complex topics that need brainstorming — the executive will likely appreciate that you took the initiative to resolve a difficult problem.
2) Conduct email campaign "from" individual salespeople
Regardless of the customer relationship management (CRM) tool your company has adopted, send targeted product-oriented emails from individual salespeople versus a general email address, like "marketing@" or "sales@". If not overused, sender personalization promotes closer ties between the salesperson and the customers, as well as improving your open and click rates. In our experience, B2B open rates rise by 5% or 6% (from an average of 12% to 18% or more), and click rates can double when the sender name is that of a real person. 
3) Credential your sales staff with authorship for occasional blogs.
You can either write a blog for them, or polish drafts they write themselves. I once worked with a sales executive who was keen on posting to social media and writing articles for LinkedIn Publisher, but he wasn't savvy about marketing or using hashtags, etc. Because he worked more closely with customers and the company's main product, his subject matter expertise was better than mine, but his writing and formatting style needed help. I offered to polish his drafts and ensure that all his articles and posts were included in the company's social media feeds as well as on its main Blog page. This happy collaboration gave the company a 15% increase in leads, while adding considerable value to its overall content assets. In addition, it gave the Sales executive better "street cred," impressing potential customers with his knowledge and authority on the topic. Perhaps most importantly, it provided Sales and Marketing with a standard process for collaboration.
4) Use blogs as sales collateral.
There's a lot of untapped power in blogs. While blogs are mainly seen as tools for content marketing, they're also valuable as direct sales collateral. When they're well organized and indexed with categories, it makes it easy for sales staff to gather and share information valuable to potential buyers. Sales staff can reference and forward technical articles, case studies, templates, and content appropriate to each stage of the sales funnel. Creative topic indexing can help sales staff find materials relevant to a particular industry, or to particular types of problems or solutions. Blogs about success stories are especially useful for B2B prospects at the bottom of the funnel to help them justify a purchase or reduce the perception of risk.
5) Create and manage a marketing drive.
Don't assume that a salesperson will go to the company website to download current marketing materials the same way a customer or prospect would. Salespeople, in general, are focused on resolving customer issues, so they may not be paying complete attention to your emails or at meetings. Make sure that current, up-to-date marketing assets are available on a marketing drive or section of your internal portal. Also, tag any new assets by industry, product type or application, just as you would for a blog post, so salespeople can find materials easily.
6) Email sales managers monthly.
You might even start by attending a sales meeting or two, to introduce yourself, give an overview of your target marketing strategy and invite questions. Once a sales team is more familiar with you, email the members as a group on a monthly basis to make sure they know about new campaigns, marketing materials and tools, as well as to solicit feedback and suggestions. Don't be surprised if you hear from someone who didn't want to speak up at a meeting.
7) Keep track of the competition.
Competitive analysis is often overlooked by both the sales and marketing organizations for many reasons. It's time intensive, changes frequently and can be difficult to find. If you can assign this task to someone in marketing and closely oversee it, competitive research will provide valuable insights into how others are marketing their products and services. Present your findings at the sales meetings and ask for the sales perspective to round out your understanding.
For more ideas, see also Ten Strategies to Align Marketing With Sales.
If any part of your sales and marketing operation is suffering from gaps in expertise, Leadit Marketing can help you fill those gaps. Contact us if you'd like to know more about our lead generation and content marketing services.
Blogger Profile
Shannon Prager is recognized B2B marketing strategist and the President of Leadit Marketing. She is responsible for the daily operations and management of Leadit Marketing as well as the long term vision for the company.
A marketing leader with over 19 years of B2B demand generation and marketing experience, she understands the importance of a fully developed integrated marketing strategy. Shannon's background includes demand generation, marketing automation, social media, digital marketing, customer marketing, account based marketing and marketing operations. You can follow her on LinkedIn via https://www.linkedin.com/in/shannonprager or Twitter @ https://twitter.com/LeaditMarketing
Sign up for our weekly blog for the latest tips and trends in B2B marketing.