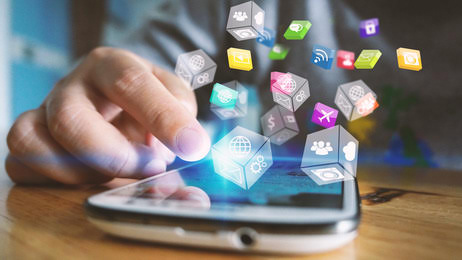 As marketing technology grows smarter every year, so must investments in MarTech if companies today are to keep up. If your technology is as little as two years old, it's already outdated. I've followed the ongoing technology advances and trends, and here I tell you about the best marketing technologies for 2019 budgets, or to invest in right now.
Investments already growing
Once this year's stats are in, the industry prediction is for marketing teams to have spent more on MarTech tools in 2018 than in preceding years. This prediction is driven by two developments. The first is the increasing breadth of tools available. There are discrete applications on the market now that address every stage of content marketing: content strategy planning and research, copywriting and optimization, distribution and sharing tools, and analytics capabilities that expand almost on a monthly basis as the rate of advancements keeps accelerating.
The second development pushing higher MarTech spending is the increasing sophistication of these tools, which are leveraging broader technologies like augmented and virtual reality (AR and VR) as well as Artificial Intelligence (AI). Taken together, the range of sophisticated tools attracting higher marketing spend make up what many industry analysts call the MarTech matrix. (An upcoming topic for this Blog)
Below are what I think are the best marketing technologies for 2019 budgets
– or for right now if it can help drive home a key strategic initiative that's wallowing.
Mobile marketing analytics
Make mobile marketing analytics an investment imperative in 2018. Mobile devices are dominant consumer engagement points today. Just as your company has had to mobile-optimize your website and/or build new apps just for mobile, so too should you be looking at mobile marketing analytics tools.
Predictive analytics
Predictive analytics are a variant of machine learning that anticipates future behaviors and estimates unknown outcomes. It gives you a way to handle account churn, cross-selling, informs buyer personas, helps with multichannel campaign management and calculates customer lifetime value prediction, New applications are now coming online that improve business decision making. You can find some reviews of PA software here.
Marketing: more data-driven than ever
Part of what's driving increased use of data in marketing is that the tools are simultaneously getting more powerful, easier to use and less costly, enabling small- to mid-sized B2B companies to compete on a more even playing field with their larger counterparts.
In addition, savvy marketers are collecting prospect and customer data not only from obvious sources like email opens and website visits, but also from trade shows and corporate events, and tying this information back to their CRM and marketing automation systems to build richer profiles.
Web-based dashboard and analytics tools like Klipfolio, Chartio, and Cyfe enable marketers to combine data from their website tracking apps, social media accounts, and other data sources to get a more complete visualization of marketing performance to help drive strategy and tactics.
Artificial intelligence (AI): marketing's imaginary friend
AI was in the headlines across business disciplines in 2017, from supply chain planning and finance to production and, of course, marketing. Average daily searches for the term doubled from January to December 2017, according to Google Trends.
It's not a "tool" in the usual sense, but AI is being applied to marketing tools such as:
ad serving to help target ads more effectively;

marketing automation software to personalize content;

analytics tools like

PaveAI

to find patterns at a speed and scale humans can't match;  

conversational experiences;

real-time personalization;

multichannel orchestration and content generation
The most common application of AI technology in marketing is chatbots, which have been called the "gateway drug" for marketing AI. Chatbots were barely on anyone's radar as recently as March 2016; average daily searches for the term have increased 20X since then.
Social media marketing is another area where AI technology is being used to enhance tools. An AI application called PI tracks social trends along with a given user's history of recent posts on Facebook, WhatsApp and Instagram to predict their level of engagement, recommend content and even generate social media posts. Another recently acquired app facilitates personalized recommendation modeling, using data to provide product recommendations to Pinterest users that are more likely to be relevant to them. And LinkedIn acquired Bright.com in 2014. Bright uses machine learning to better match employers with job candidates.
Multi Touch Attribution (MTA)
Multi-touch attribution is the act of determining the value of each customer touch point leading to a conversion. This helps you figure out which marketing channel(s) or campaign(s) should be credited with the conversion, with the ultimate intention of allocating future spend to acquire new customers. Getting to know this tool in your Google Analytics dashboard will help you get a more accurate picture of how each of your channels and campaigns is performing at its various touch points so that you can do smarter budgeting on future campaigns, allocating more to the best-performing ones in your MTA framework and dropping the ones that prove a poor fit.
Cross-device identification (XDID)
It may be time for your MarTech to graduate from cookies to cross-device identification.  XDID is used for sophisticated ad targeting, personalization and measurement capabilities as a means to counter the mounting pressure to deliver consistent, sequential experiences across channels. If you've got a good statistics wrangler on your team, have them explore both deterministic and probabilistic approaches to XDID. Deterministic XDID capitalizes on insights derived from specific usernames or email addresses, while probabilistic XDID uses more speculative information drawn from different data types to collectively map probable IDs.
Customer data platforms (CDPs)
Use customer data platforms for any personalized marketing strategy. CDPs collect and unify data from multiple sources into a single profile, segment them into similar buyer personas and integrate with your marketing automation platform to publish the appropriate content to each segment. Because they keep updating on a continuing basis, CDPs have the potential to transform how you deliver consistent, targeted and contextually relevant experiences across channels. Evaluate your existing marketing technology — you may discover your existing solution already has these kinds of CDP features. If not, you can read some reviews here.
Prediction: Marketing technology will grow more sophisticated and more versatile as its potential is revealed.
Unfortunately, some of the early adopters of marketing automation tools simply used them as a way to spam their sales prospects more efficiently. Today, the emphasis is on using data to time and target messages more effectively. Consider the powers of marketing technology when it comes to Account Based Marketing, for example. Their sophisticated tracking and measurement tools grant optimal efficiency when using the surgical tactics of ABM–a recipe for big wins in the future.
Unsure of the right mix for your B2B company? Leadit Marketing can help with advice and specific recommendations for your unique situation.
Blogger Profile
Shannon Prager is recognized B2B marketing strategist and the President of Leadit Marketing. She is responsible for the daily operations and management of Leadit Marketing as well as the long term vision for the company.
A marketing leader with over 19 years of B2B demand generation and marketing experience, she understands the importance of a fully developed integrated marketing strategy. Shannon's background includes demand generation, marketing automation, social media, digital marketing, customer marketing, account based marketing and marketing operations. You can follow her on LinkedIn via https://www.linkedin.com/in/shannonprager or Twitter @ https://twitter.com/LeaditMarketing
Sign up for our weekly blog for the latest tips and trends in B2B marketing.