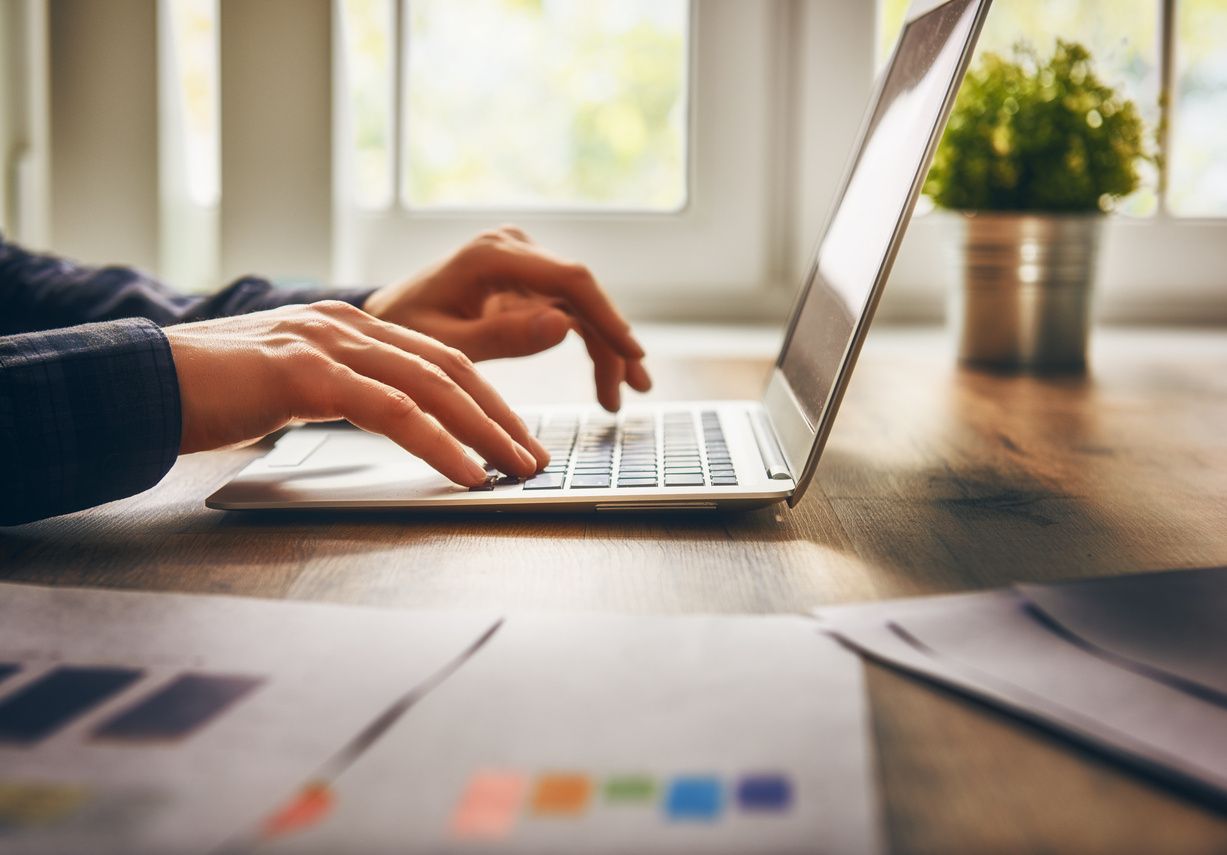 Email is still the marketer's best channel for talking to customers, but how well it performs is always evolving as new assumptions are tested and measured. Learn about which strategies are working best today.
1. Personalize the right way.
The "Dear John" style of personalization is dying out, with good reason.  Not only has it always been a little cheesy, but the practice of personalized email greetings using the recipient's name is not nearly as effective as it may seem.
In fact, Temple's Fox School of Business suggests that this particular kind of personalization could actually be harmful. Given the high level of cyber security concerns about phishing, identity theft, and credit card fraud, many consumers are becoming wary of emails with personal greetings.
But there's another kind of personalization that's shown to be a true winner: sending email that acknowledges a subscriber's individuality (e.g., their purchase history or demographic). You don't have to personalize with someone's name. Emails using the style of product personalization and recommendations popularized by savvy digital giants like Amazon and Netflix triggered positive responses 98% of the time.
You can take personalized emails a little further, by customizing your call to action (CTA). Focus on understanding buyers and how their roles fit within their organizations. For example, a CMO and a CIO may have entirely different goals and perspectives when they open up your email. If you're segmenting and you offer a unique CTA for the two groups, they are each more likely to engage with your email and more likely to convert.
2. Be creative about how you segment your list.
Here are some different ways to segment an email subscriber list:
Demographics: Certain demographics like age, gender, job title, and other information that informs your buyer personas can be a good way to segment customers and customize messages.\
Open and click-through rates (CTRs): Segment your already-engaged customers (those who open most emails and end up making purchases) versus your inactive customers (who haven't opened any in months). Aim marketing campaigns announcing a new product toward those engaged customers; then try re-engagement campaigns with different kinds of offers to entice the inactive customers.
Location: It's not just a useful tool for local service businesses. Regional, national, and global companies can also benefit from location-based personalization. You might, for example, run special campaigns for customers in a specified location based on regional events or what's happening at your local office.
Interests: As described above in #1, use Purchase History as a segmenting filter so you can send a more personalized message that's more likely to drive engagement and purchases.
Phase in the customer lifecycle: Target customers based on where they are in the customer lifecycle. Here are some examples, based on the buyer journey:
Welcome emails to new subscribers

Re-engagement or follow-up emails to customers who seem stuck or hesitant

Follow-up emails to prospects who completed a trial/demo but did not move on to a purchase

Confirmation or thank-you emails to customers who completed a purchase
3. Use interactive campaigns.
If you want customers to engage, offer them a little fun. Or a challenge. Something visual they can share. An online tool they can noodle around with, or a chance to weigh in with their opinion on something timely and relevant.
Interactive campaigns are a platform that can glean information from your customers because customers are more likely to engage, learn about your product, and make a purchase. You can use responses to build buyer personas to inform how you communicate with them in the future.
4. Validate your assumptions with A/B testing.
This is hardly a new strategy, but it's so essential it's worth including in any list. A/B testing, or split testing, is one of the most powerful tools in a marketer's toolbox. It compares two versions of the same campaign by automatically sending them out to different recipient groups within a small percentage of your overall list, so you can choose the best-performing version before sending to the entire list. Almost every email marketing platform offers this feature, but even today many of us get too busy to use it every time.
What variables can be A/B tested in email? Here are a few:
Subject lines

Messaging

Call-to-action

Personalization

Landing page

Target audience

Sender name

Design

Images
5. Perfect the length of your subject lines.
When it comes to deciding how to craft that perfect subject line, there appears to be really only one area to avoid: the subject line of 60 to 70 characters. Marketers refer to this as the "dead zone" of subject length. According to research by Adestra, which tracked over 900 million emails for its report, there is no increase in either open or click-through rates in this 60-to-70 character range.
Conversely, subject lines with 70+ characters brought more engagement from readers in clicking through to the content, whereas subject lines 49 characters and below tested better for open rates.
So then the takeaway becomes, optimal length depends on your goal for the campaign. If it's click-through rate, go long. For higher open rates, go short. But in either case, avoid that 60 – 70 character dead zone.
6. Schedule delivery of your emails for the optimal time. 8:00 p.m. to midnight turns out to be the prime time to send your email.
While many a quality email may be built during business hours, the ones with the best open rates aren't being sent from 9 to 5; the smartest email strategy is to schedule them to send at night.
Experian Marketing Services found in a recent study that the time of day that received the best open rate was 8:00 p.m. to midnight. This block not only performed better for open rate (a respectable 22 percent) but also for click-throughs and purchases.
7. Know the best days to send.
Send email on the weekends. While not as overwhelming a winner as the 8:00 p.m. to midnight time of day, Saturday and Sunday outperformed their weekday counterparts in Experian's study of day-of-week performance. Not only do you attract the people who are sneaking looks at their work email during lulls in their weekends, but even if they don't open it until first thing Monday you'll still be among just a handful of early birds, before regular work emails start flooding in to capture their attention.
8. Use pre-headers (preview text) to encourage more opens.
Use preheaders (aka preview text) to follow up on the story you're telling in your subject line. Even though many email clients won't show your full subject — especially on mobile — the combination of a specific subject line and supporting preview text provides powerful motivation for your contact to take a closer look at what you have to say.
Source: SearchEnginePeople
How To Nail Email Preheader Text Length
Determining the optimal length of a good preheader is a little tricky. Different email clients display varying number of characters. If you want to see the detail, Litmus has a useful guide that shows how many characters common clients display, but in most cases the sweet spot is between 40-75 characters. Since the average English word has 4.79 characters, this gives you 8-15 words to say something meaningful.
Omitting a preheader can hurt you. If you don't include a preheader, one of three things will happen when someone sees your message on their mobile device inbox.
Their email client may pull your message's first few words and show them.

The first line below the subject will be default text along the lines of, "this email was sent in HTML only, to view it please…".

If your content starts with an image, the alt-text of that image will appear instead.
What a waste of prime screen real estate! When you're competing with a long list of messages, get their attention quickly with the one-two punch of your subject line and an enticing preheader.
Pro Tip: Send a preview copy of your message to yourself and instead of viewing it on your desktop, pick it up on your mobile to see exactly how your preheader will display.
What email marketing platform are you currently using? Is it still serving you well? We use a variety of platforms for various clients and can advise you on which ones are best for your industry or business model. Contact us if you'd like some pro help with your corporate email strategy.
Blogger Profile
Shannon Prager is recognized B2B marketing strategist and the President of Leadit Marketing. She is responsible for the daily operations and management of Leadit Marketing as well as the long term vision for the company.
A marketing leader with over 19 years of B2B demand generation and marketing experience, she understands the importance of a fully developed integrated marketing strategy. Shannon's background includes demand generation, marketing automation, social media, digital marketing, customer marketing, account based marketing and marketing operations. You can follow her on LinkedIn via https://www.linkedin.com/in/shannonprager or Twitter @ https://twitter.com/LeaditMarketing
Sign up for our weekly blog for the latest tips and trends in B2B marketing.