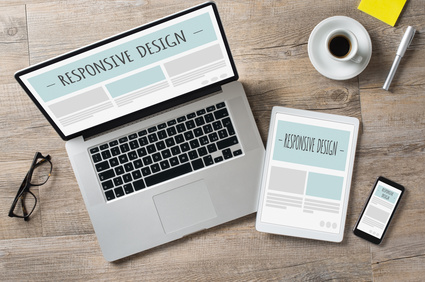 Email offers are still the favorite and most reliable way to reach and convert B2B buyers – if you can manage to flag, grab and then hold their attention long enough. That's a big IF, though.
With the average attention time spent on marketing emails being 15-20 seconds, the marketer's biggest challenge is to focus a reader's attention on your core offer by using the shortest possible route for the eye and brain to follow.
I've been collecting research studies on email design for best user experience, and examining how that intersects with content optimization techniques. I'll show you how melding both strategies can lead to higher conversion rates.
First, though, some sobering statistics that illustrate the current ecosystem for email marketing:
In 2016, 54% of emails were opened on mobile devices. Webmail (such as Gmail) ranked second at 30% and Desktop email opens (think Outlook) dropped to 16%. (Source:

Litmus

2016)

69% of mobile users delete emails that

aren't optimized for mobile.

27% of email recipients favored

mobile-aware email marketing designs

in 2016, a 12 point rise over the year before. (Source:

Litmus

, 2016)

89% of email marketers are losing leads and opportunities because they're

not optimizing their emails

.

40% of users will abandon a page or email if it takes more than 3 seconds to load. If images aren't compressed or optimized, that's a 40% opportunity loss.

Only 55% of companies do extensive user experience testing. (For one well-known company that transformed its email conversion rate with design-based UX testing, read to the end.)
Using email design to draw the eye to your irresistibly stated offer
Calls to Action
Have a single call to action. Instead of featuring a standard three choices in their marketing emails, Help Scout A/B tested a new template with a single call to action and lifted their conversion rates by 17%.
Use CTA button terms that describe the benefit or the "get." ("Get my Buyer's Guide") Avoid using commitment words like "Apply Now" or "Sign Up" as these will make some hesitate at the gate. "Tell me more" is a good general CTA.
Use bright contrasting colors for link buttons.
Increase the size of links and CTA buttons.
Fat thumbs or not, it's definitely harder to be precise with your finger than with a cursor. So make sure you don't let mobile device users experience a case of the bad touch.
The average size of an adult index finger is 1.6-2 cm, which translates to 45-57 pixels on a mobile device. Here's a visual of a 57×57 pixel square:
For the best user experience, make sure any text links and CTA buttons are taller and wider than this range. Also, space your links far enough from each other to avoid accidental clicking.
Use of Images & HTML
Image loading remains an issue for users trying to load emails if they're on the go and have a slow internet connection, whether they're on a laptop or mobile device.
Sometimes the bandwidth just isn't there for anything but the text in your email. If you've remembered to include Alt Image tags, they will at least see a description of the missing image, but it's still not what you want.
Yet images are powerful tools for email conversion, particularly in e-commerce, so going text-only is not always an option. To solve this, use text and layout to carry the same impact, supplemented by enhancing images for when those can be loaded.
Here's a good example from 500 Pixels:
Notice the designer didn't use Alt Image tags, letting the block paragraphs describe the features in a pleasing layout. This design is also clean and mobile-responsive.
Draw the eye toward your content, and through it toward the CTA.
A time-tested layout principle: The Inverted Pyramid Design
This attention-getting layout uses a strong visual element for the inverted pyramid's base, with the CTA as its point. Text is arranged to lead straight to that point.
One column layouts make it easier to guide the user through your message.
To make it lighter, try using fewer divisions and borders. Inserting too many distinct boxes can make it cluttered or throw off alignment.
Don't mix different kinds of shapes. Consistency is key to assure a good layout overall.
Also guard against too much empty space; otherwise it will interrupt message flow.
Case Study:

How moving one content element from top to bottom generated significant double digit increases in conversion rate.
Dell Computer should know something about email marketing. As a company that pioneered the built-to-order, direct sales model of selling PC's, it has relied heavily on emails as a means of nurturing its customer base toward more purchases. Its marketing department made extensive use of A/B testing, industry-generated data and email marketing best practices to fine-tune its customer communications.
One day, a team member had an out-of-the-box idea, literally, about the email template they were using in one department. All the company's emails used the same standard template that featured a navigation menu at the top, purposely mimicking the navigation menu on Dell's website. This included links to view other products:
They analyzed click-through rates on different links within the email and realized the top menu wasn't getting a lot of clicks. So they created a test version that took this navigational element and moved the real estate to just above the footer.
They also included iconography within the footer test to give the navigation a more visual look and feel. With this design, rather than a top placement that's either ignored or distracts from the core offer, the Dell team uses navigation as more of a recovery module, to capture traffic not interested in the main message of the email.
The result: Email conversion performance showed significant double-digit improvement, and the company is now using it across more departments.
How to get started on responsive content and design
You can start A/B testing designs on your own, after some creative brainstorming. To give that process a boost, here's a collection of 32 responsive email templates suitable for use by a business.
Still not confident? Our creative teams can optimize both the design and messaging in your company's email campaigns. Contact us if you'd like some help.
Blogger Profile
Shannon Prager is recognized B2B marketing strategist and the President of Leadit Marketing. She is responsible for the daily operations and management of Leadit Marketing as well as the long term vision for the company.
A marketing leader with over 19 years of B2B demand generation and marketing experience, she understands the importance of a fully developed integrated marketing strategy. Shannon's background includes demand generation, marketing automation, social media, digital marketing, customer marketing, account based marketing and marketing operations. You can follow her on LinkedIn via https://www.linkedin.com/in/shannonprager or Twitter @ https://twitter.com/LeaditMarketing
Sign up for our weekly blog for the latest tips and trends in B2B marketing.