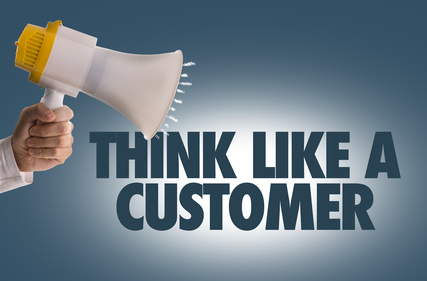 Leveraging buyer insights to create buyer personas and buyer's journey maps improves campaign performance, increases sales productivity and gets you to market faster. Here's the lowdown on the smartest ways to develop and use buyer insights that will help you crush your company's sales goals.
What IS a buyer insight?
Let's start with defining exactly what a "buyer Insight" is, and is not. The best definition I've found is from Tony Zambito, an early leader in the concept of buyer insights and buyer personas for B2B marketing:
"A buyer insight is a profound, not-so-obvious, revelation as well as understanding of buyers, which leads to new innovations, value creation, marketing & sales capabilities, and business growth."
Not just the facts, Ma'am. Insights should not be confused with facts, a common mistake made by many marketers who don't think beyond the labels or basic functionalities. Insights are not about the milestones on a buyer's journey, either. How companies and buyers establish criteria for purchase decisions is a focus on process and even established policies – but those are obvious to any observer.
It's about the "why" more than the "how." The insightful marketer looks not just at "how" but at "why." Understanding "how" does improve sales effectiveness, but it's not the kind of profound game changer that Zambito would call a buyer insight. Marketers have to dig a little deeper, and apply a little psychology. Remember that even in B2B, you're still selling to people, with human emotions.
Buyer insights stem from buyer goals, fears, motivations, perceptions, why buyers think as they do, why they desire, and why they value certain things over others.
Why are buyer insights such an effective tool?
Framing and evaluating the elements of your go-to-market strategy — messaging, positioning, pricing, sales and marketing channels — from the customer's perspective allows you to discover what the customer wants and, at a deeper level, needs for their own purposes.
You can acquire more customers through a deeper understanding of buyers' pain points. Buyer insights allow you to be far more targeted in your outreach to prospects, build messages that will resonate with the right set of buyers, and be more efficient in the channels and media you use to reach them.
Buyer insights help sales and marketing teams to focus on the decision-makers within a target company and their key influencers. Sales and marketing teams can operate more efficiently and with higher impact when they understand who in the buying process plays the most important roles. They must work to understand the real, practical or emotional needs of that buyer's persona.
They show you more insightful ways to craft your market messaging. Having a nuanced understanding of everyone's roles will help you tailor your messaging and outreach to best resonate with each persona.
Making Relevant Content That Truly Resonates With Buyers
Each buyer in a buying group needs a unique nurture stream. For example, CIOs prefer a broad mix of content types and are most engaged during the last two phases of the buying decision process, while IT professionals place more value on influencer content and are consistently engaged throughout the buying process.
Marketers who use these insights to take a persona-based approach to marketing are achieving noteworthy results. According to Sirius Decisions, they report 28 percent higher campaign response rates and a 10 to 25 percent increase in marketing-influenced revenue.
Use buyer insights to invent more targeted and more effective messaging. Generating validated insights on the right offers to make and the right hot-button issues to address in marketing materials will go a long way toward ensuring the success and effectiveness of your marketing spend.
Higher sales productivity. Sales also gets tangible benefits from buyer insights. This is especially true when buyer insights are used to enable sales reps to align to the buying cycle and maximize every buyer interaction.
Sirius' most recent research on 23 different buyer personas, for example, shows that finance and procurement professionals want to be treated like influencers and business partners, not as mere ratifiers; sales reps enabled with this insight can adjust their engagement and interactions with finance and procurement professionals accordingly.
Clients that use buyer insights in sales enablement have shortened their sales cycle by two to three months, and report a 20 percent increase in pipeline value.
Faster time to market. Aligning to buying behavior and preferences leads to more efficiency in content production, too. Buyer insights enable marketers to concentrate on the content asset types that make the strongest impact on the target buyer, instead of churning out high volumes of content in hopes that some of it will resonate. Similar to the principle behind Account Based Marketing, the focus is on quality over quantity.
The Sirius 2017 B2B Buying Study referenced above showed that HR professionals are open to more vendor-generated content than many other buyers. In their case, sales presentations make the most significant impact on their decision making, while blog posts have relatively low impact.
Marketers who've developed deep persona and buyer insights say they have eliminated inefficiencies in content production and reduced their time to market by up to 78 percent – another distinct advantage.
Leadit Marketing works with many clients on developing personalized buyer journey data, and we can help you with the best tools for using that data as well. Contact us if you're interested in finding ways to deepen your understanding of customer marketing, we're glad to help.
Blogger Profile
Shannon Prager is recognized B2B marketing strategist and the President of Leadit Marketing. She is responsible for the daily operations and management of Leadit Marketing as well as the long term vision for the company.
A marketing leader with over 19 years of B2B demand generation and marketing experience, she understands the importance of a fully developed integrated marketing strategy. Shannon's background includes demand generation, marketing automation, social media, digital marketing, customer marketing, account based marketing and marketing operations. You can follow her on LinkedIn via https://www.linkedin.com/in/shannonprager or Twitter @ https://twitter.com/LeaditMarketing
Sign up for our weekly blog for the latest tips and trends in B2B marketing.