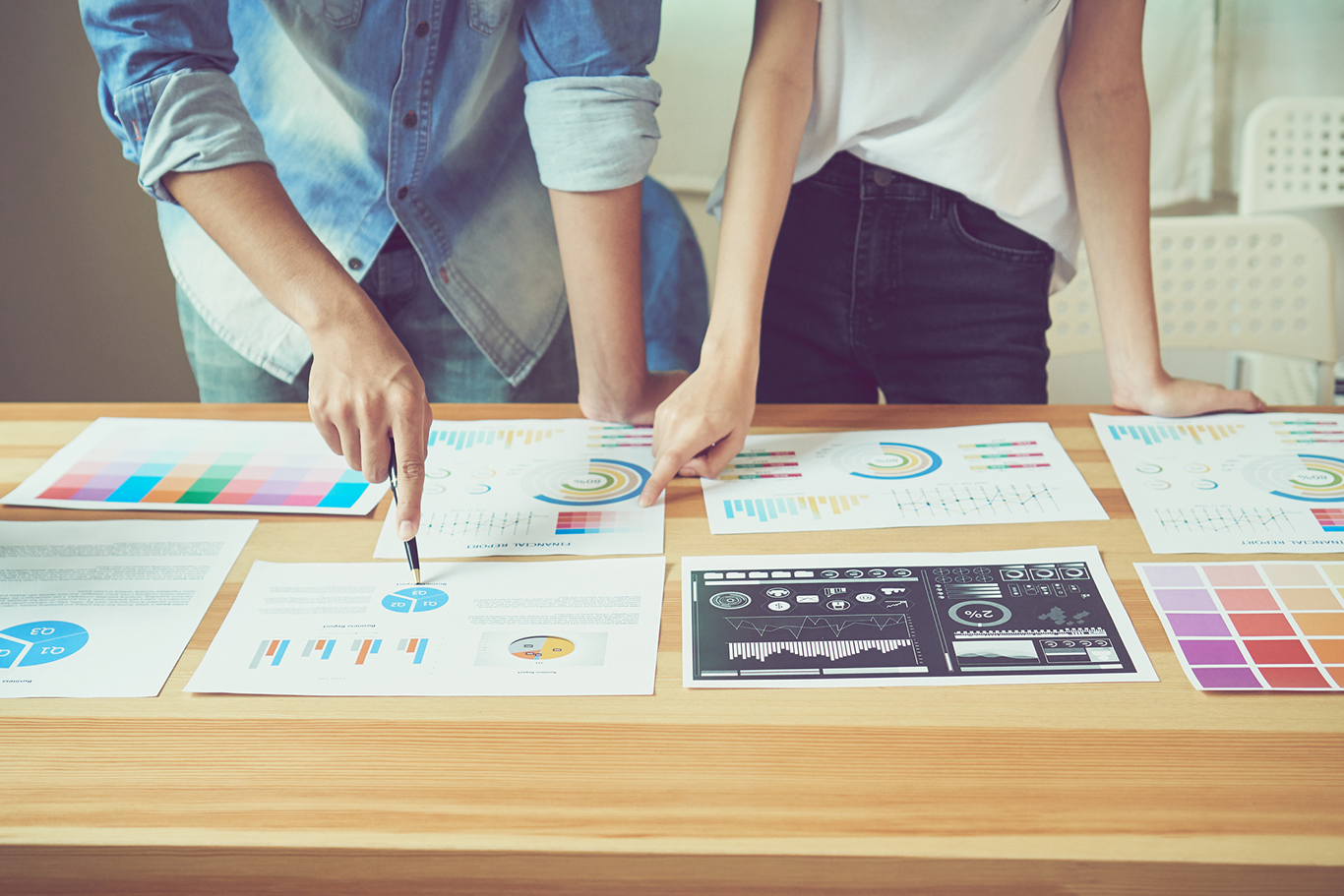 Today's post is all about getting the right mix of marketing technologies to make your business grow:
What

is

a marketing technology stack

Why you need it

How to set one up

What marketing tools or platforms need to be included
Marketing is driven by technology. There's no way around it anymore. To reach customers today, marketers have to create and maintain a digital presence that attracts and retains buyers. You probably already have a MarTech stack but may not be familiar with the term. If you're using an email platform, a content management system, and CRM tool, you've already established a "short stack."
At Leadit, we view these tools as the foundation of a marketing tech stack. You'll want to build on that foundation. With over 2,000 vendors now selling different marketing tools, the available technologies have proliferated well beyond the basics. Smart B2B marketers are taking the time to learn about newly available technologies that can best support their company's unique marketing strategies.
With so many options, it's now possible to put together a great customized marketing technology stack for your business. Let's start with the basics.
What is a Martech Stack?
A marketing technology stack is a collection of technology-based tools that marketers use across a number of channels and platforms to help them more efficiently and effectively execute their campaigns.
There aren't really any pre-assembled "stacks" that you can purchase as an integrated suite. Some vendors like Hubspot and Salesforce, do offer suites that include a variety of MarTech tools. However, you may still need to supplement with individual add-ons, because no one company offers everything all-inclusive.
A fully integrated MarTech stack as a single product offering may not be that far off, given current trends. One noteworthy merger that happened just recently was Adobe's purchase of Marketo, one of the MarTech tools that we use here at Leadit Marketing for our clients. Adobe intends to integrate its own cloud analytics, content, personalization, advertising and commerce capabilities with Marketo's lead management and account-based marketing technology.
These enterprise-level suites can be beyond the budget reach of smaller to midsize companies.  But there are still plenty of effective ways you can build a MarTech stack that suits both your budget and your unique business processes.
The MarTech stack you build depends on the size and needs of the business. Certain tools or platforms, such as CRM's and chatbots, may be shared across several operations including Sales, Marketing, Customer Service and Quality Assurance, to name just a few.
Why you need a Martech Stack
It improves overall performance: 87% of marketers believe Martech is improving marketing performance at their companies. (Ascend2)
It helps you qualify your leads and be more efficient: Businesses that use marketing automation to nurture prospects experience a 451% increase in qualified leads, according to Annuitas Group.
Your competitors are using it: Despite a few blips here and there, investment in marketing technology is hitting a recent compound annual growth rate of over 12%.
It helps you be more creative: 70% of marketers say that interactive content such as quizzes and contests are effective at converting site visitors; interactive tech tools like SnapApp make that possible.
How To Set It Up
Learning new software and adapting new technologies is a constant challenge for everyone, marketers included. There are a lot of different platforms and apps to manage and adopt, which is why it's best to have a team in place to handle the different tools within the stack. Delegating technology management to different departments under the umbrellas of marketing, customer service, and business development is one of the most common ways in which teams are managing their martech stacks.
For example, the department that measures and tracks the ROI and performance for different marketing activities would use the tools for analytics and metrics, while the team in charge of awareness and acquisition would use tools in the inbound layer. When these different teams come together and share information provided by their tools, they can make better, more informed decisions about their efforts moving forward – and can devote financial and time resources to the activities that are producing the best results.
If your company uses a CRM tool like Salesforce, it may be managed by a sales department, but the data needs to be accessible to both sales and marketing to find valuable information on lead quality, buyer personas, and where customers are  in the buyer's journey.
When you look over the available tools and decided which ones will best serve your goals and business operations, you can then organize your toolset: A series of silos, or in overlapping clusters depending on what info they provide and who needs access to them, with appropriate licensing and permissions assigned to all involved.
What Tools or Platforms are Typically Included in a Martech Stack
A typical marketing technology stack may include:
A Word About Chatbots and Artificial Intelligence
A chatbot is a computer app that sends automatic replies to people's messages or inquiries. Chatbots can be powered by a set of predetermined rules for delivering responses to users.
They can also use artificial intelligence (AI) to learn how they should interact. They can converse with humans via a chat window placed on a website,  or be integrated into existing messaging systems such as Facebook Messenger.
Chatbots are becoming widely popular, for good reason. They can provide live customer support any time of the day, automatically respond to customer inquiries, collect email addresses, influence customer decisions, direct people to help articles, or just provide friendly conversation for website visitors.
There are a variety chatbot plug-ins available for WordPress. Many of these are designed for specific purposes such as collecting feedback or guiding customers to specific products. Others can be built and edited by you to do and say whatever you like. See my previous post, How AI and Bots Can Make You More Productive.
Martech
Marketing technology's fast growing capabilities and AI- enhanced sophistication are defining whole new methodologies. If you're not staying current, your marketing campaigns will lag those of the competition. A robust Martech stack is required to deliver personalized, contextual content to new customers, and to move your leads toward conversion. It often makes sense to outsource many of these Martech functions to a digital marketing agency that's already using the latest applications.
Having access to an agency's full range of current technologies can compare favorably to the cost of purchasing a fully licensed suite. If you'd like to talk about your technology needs and the options that make the most sense for your business, contact us.
Blogger Profile
Shannon Prager is recognized B2B marketing strategist and the President of Leadit Marketing. She is responsible for the daily operations and management of Leadit Marketing as well as the long term vision for the company.
A marketing leader with over 19 years of B2B demand generation and marketing experience, she understands the importance of a fully developed integrated marketing strategy. Shannon's background includes demand generation, marketing automation, social media, digital marketing, customer marketing, account based marketing and marketing operations. You can follow her on LinkedIn via https://www.linkedin.com/in/shannonprager or Twitter @ https://twitter.com/LeaditMarketing
Sign up for our weekly blog for the latest tips and trends in B2B marketing.