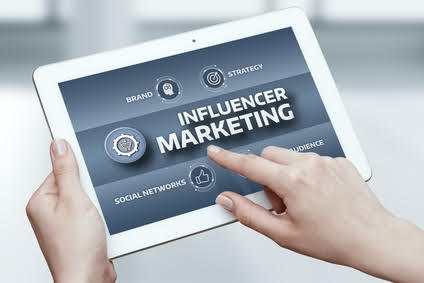 When most of us think about Influencer Marketing, a Kardashian or other celebrity comes to mind, and it's generally in the consumer product marketing space. While some of the fundamental principles are the same, influencer marketing for B2B companies requires a deeper understanding of your customers, and a lot more planning and finesse. Here's a primer for you on how to develop a killer influencer marketing campaign for your B2B company.
Influencer marketing for B2B or B2C – some common principles
Brands today are grappling with some serious issues around declining customer trust. Nielsen reports 92 percent of people trust recommendations from individuals over ads or social media messages from brands. This trust problem has gotten so bad on the B2C level that a 2015 survey commissioned by the 4As ranked consumer trust in advertising lower than that of Congress.
I've written before about influencer marketing basics, but here's a short recap:
1. Being authentic instead of "sales-y"
Digital advertising has become intrusive' as evidenced by the widespread adoption of ad blocking technology. Today's consumers, especially millennials, often look to have more meaningful connections with brands that they feel stand for something. The result is that customers would rather hear from real people than from brands. Influencer marketing delivers a connection to the more authentic experiences that customers crave.
2. Advocates and employees as your brand ambassadors
These brand ambassadors naturally love your brand and can be found online talking about you already. Pay attention to your social channels and invite them to share and create content. These people already love your brand and are willing to talk about what you are doing.
3. Building personal relationships with influencers
Good influencer marketing is centered on building sincere personal relationships with influencers and sharing useful, unique, exclusive or early information. The good news is that influencers are curious. A marketer with an interesting, useful product should have no problem conveying its value proposition to influencers.
How does Influencer Marketing work in complex B2B situations?
The usual tactics found in retail or entertainment influencer marketing programs don't translate well to B2B influencers because the best ones – the ones you want on your team – won't trade their reputation for short-term profits or trivial gifts.
For B2B, you need a "super influencer." A pithy Instagram post or a Tweet from an influencer is not going to have a meaningful impact on shortening long sales cycles or getting a chief security officer (CSO) to narrow solutions they're considering for their global operations. There are, however, people and organizations that have pull with buyers and industry organizations that are worth investing some time to build relationships.
Take the financial industry, for example. Reaching and persuading bankers to buy into new concepts, strategies and solutions is without a doubt a difficult assignment. When selling something that represents a sizeable investment for the financial organization, it is likely that the company has to accomplish several things.
1. Sell the business-side leader (head of retail banking).

2. Satisfy a host of people involved in the decision, which may include the board of directors, IT department and procurement.

3. Assure the bankers they will remain in compliance (not run afoul of regulators).

4. Demonstrate that your company is financially stable enough to satisfy the client.
For technology sales to this and many other industries, there are other issues to address as well.  You have to show your product can integrate with at least one other existing critical system, such as a "core" platform, and demonstrate that your company is operationally mature and disciplined enough to handle the prospect's business.
Marketing to everyone within a bank who needs to buy — or at least sign off on — the agreement requires a highly coordinated effort. This is when it becomes useful to cultivate the voices of third parties who have influence with the prospect and the industry as a whole. These are the "super influencers" who can pave the path to your ultimate sale.
Who are the super influencers for this type of customer?
Super-influencers are people who advise or provide services to your prospects. They are trusted industry authorities or other vendors that are already serving the bank. Some examples of super-influencers might include:
Attorneys who advise bank boards.

Accountants who serve the risk committee and CFO.

Consultants hired to manage a transition or guide strategy.

Executives of industry associations who drive education and governmental affairs.

Industry analysts covering specific operational areas.

Regulators who advise what changes would be acceptable to them.

Key vendors that are already entrenched in the bank.

Media who drive conference agendas and what topics are elevated within their channels.
Super influencers typically have the power to sway a decision. As such, super-influencer marketing requires a programmatic approach to identify them, reach out and build relationships.
A super influencer's value is based on their reputation.
Just as you expect a trusted friend or mentor to provide sound counsel, so do those who turn to their accountants, attorneys and key executives for professional services. As such, these super influencers continue to invest in their development and understanding of forces shaping their industries.
Doctors read about new treatments. Researchers seek answers to challenging questions. And educators study, write and publish to broaden their understanding and to influence others. This quest for knowledge is the basis for connecting with super influencers. So is the story you want to deliver. Craft a compelling story that gives your super influencer lots of reasons to talk about your product.
How are you changing the industry?

Is there an example of a client company that is achieving outstanding results?

Are you applying lessons from another industry?

Do you have research that suggests a shift in the market?

Is your solution reducing risk? If so, what kind?
How do you influence a super influencer to work with you?
The strategy for reaching super influencers has to be based on appealing to their curiosity, helping them broaden their understanding of their industry, and doing a better job for their customers and business community. Many super influencers are paid to recommend the right solution or company or provide an informed opinion or guidance. Consider the people and organizations you know with strong reputations — protecting their reputation drives their actions and decisions.
Super-influencer marketing requires you to build and prioritize audiences, then determine what assets or content you'll need in order to continually foster your mutually beneficial relationships.
So, what is fair game for leveraging these relationships?
While some relationships can be based on information sharing or leads, others can provide opportunities to work together on projects that would reflect well on both parties. For example, an attorney and PR practitioner could collaborate on articles about crisis planning and responses. An accountant and consulting firm might create webinars that address operational risks associated with new regulations. And two complementary software companies might create co-branded educational materials about transforming a segment of the industry.
Connecting with your B2B influencers – where to start
If you don't already have personal relationships between key leaders in your company and your B2B prospects, there are many ways to connect, including social and other media channels. Leadit Marketing can help you develop an influencer strategy that works for your business – ask us how.
Blogger Profile
Shannon Prager is recognized B2B marketing strategist and the President of Leadit Marketing. She is responsible for the daily operations and management of Leadit Marketing as well as the long term vision for the company.
A marketing leader with over 19 years of B2B demand generation and marketing experience, she understands the importance of a fully developed integrated marketing strategy. Shannon's background includes demand generation, marketing automation, social media, digital marketing, customer marketing, account based marketing and marketing operations. You can follow her on LinkedIn via https://www.linkedin.com/in/shannonprager or Twitter @ https://twitter.com/LeaditMarketing
Sign up for our weekly blog for the latest tips and trends in B2B marketing.