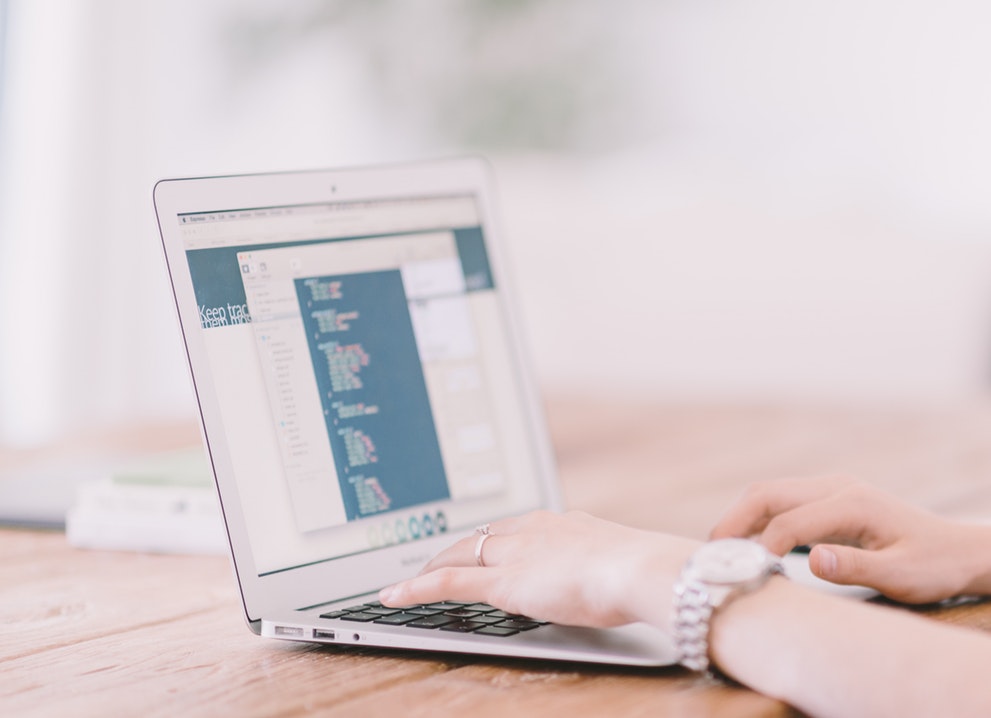 If you're a marketer, which data points will provide the best insights? Here is a rundown on which data is most critical to include in an account based marketing strategy.
The importance of data in providing context
Since ABM relies heavily on contextual information about your best potential customers, getting quality data to fuel those insights is the thing that can make or break your whole ABM strategy.
The importance of the right data cannot be overstated. If you are targeting the wrong accounts, ABS will fail. If you don't have even the little details right, like current emails or phone numbers, the process can fail. If you are targeting the wrong persona with the wrong message, your account-based program will fail. 
This is a good time to analyze your intelligence gathering capabilities. Marketing and Sales staff need detailed contextual information on their target prospects and accounts to ensure that outreach is accurate, on-time and relevant to each individual and their account.
Having clear firmographics and psychographics is paramount
Demographic Data Point: Title/Role + Seniority
The most important demographic data is title or role because it explains how each person fits into an organization.  According to Forrester Research, nearly ⅔ of B2B buyers identified engaging key decision makers as their top challenge. Understanding this data helps you determine who has the influence in the decision making process. Things to consider include who will use your product, who will pay for your product, and who influences the decision to use your product. Knowing this information allows you to focus resources and streamline messages to the right people in an organization.
Firmographic Data Point: Size and Type of Company
Next you must be aware of firmographic data points. The size of a company is the most important data point for segmenting and targeting accounts. Companies of similar size have similar structures, decision makers, capabilities, organizational red tape, budgets, pain points, etc.
Firmographic Data Point: Industry
Bringing in industry-specific data helps you seize on trends in buying behaviors and common industry pain points such as competitive pressures from disruptors.
Technology Data Point: Which Software They're Using
If you're using website tracking pixels, these might reveal whether the target customer uses, for example, Shopify, Hubspot or Salesforce. Learning what services your target accounts are using allows you to hone in on the right messages, the right people to target, and where they're most active.
The best way to illustrate how to characterize these data points is with some examples. Here's a typical data set you might gather for each target account:
Industry: B2B, SaaS

Company Size: $20MM – $100M annual sales (or by headcount, such as 100 – 500 employees)

Company Type: Software Maker

Titles by Seniority: VP of Marketing, Marketing Manager, Demand Generation

Marketing Software: Marketo
Get a Virtual Assistant Data Scientist on your team to make sense of it all
You're going to need a lot of data, and you probably have plenty, but the hard work is in making sense of your data and extracting the insights that will help you craft emails and outreach interactions that are valuable to users. Most likely, everyone on your sales and marketing team already have their hands full. This is where the Virtual Assistant (VA) Data Scientist comes in.
This employee – or contractor, in many cases – is critical for a scalable ABS system. While your marketing team is busy planning and executing campaigns and Sales is busy following up with leads, your VA Data Scientist can be prospecting new accounts to target.
They can also prospect for contact information for at least three of the decision makers in each of your target accounts, for quick and accurate responses from sales. Instead of paying for lead lists, you can go after exactly the right contact at the exact company you are targeting.
Or, get really scientific about it
You can also opt for the full-service route by partnering with a vendor specializing in Buyer Intent Data. There are now several data providers ready to supply you with insights into the "footprints" prospects leave behind throughout their digital buying journeys.
Vendors typically use one of three methods to collect this behavioral data to determine intent: analyzing activity on social networks such as scanning posts; analyzing content consumption across a publishing network; and analyzing engagement with display advertising across the public Internet.
In all cases, intent is established by matching keywords relevant for the seller's offering to the content the prospect engaged with. These vendors supply you with regular reports that you can then integrate into whatever lead scoring system you're using for your ABM program.
Summing Up
Account Based Marketing is riding the Big Data tide by allowing marketers to wrangle vast quantities of information into meaningful insights that inform their communications strategies. You can now know so much about each prospect that Sales has a much easier time establishing rapport and keeping your targets engaged.
Here at Leadit Marketing, we are big fans of ABM and have helped several of our clients with forming or fine tuning their ABM strategies. If you'd like some help with yours, contact us. We're happy to advise you on your questions.
Blogger Profile
Shannon Prager is recognized B2B marketing strategist and the President of Leadit Marketing. She is responsible for the daily operations and management of Leadit Marketing as well as the long term vision for the company.
A marketing leader with over 19 years of B2B demand generation and marketing experience, she understands the importance of a fully developed integrated marketing strategy. Shannon's background includes demand generation, marketing automation, social media, digital marketing, customer marketing, account based marketing and marketing operations. You can follow her on LinkedIn via https://www.linkedin.com/in/shannonprager or Twitter @ https://twitter.com/LeaditMarketing
Sign up for our weekly blog for the latest tips and trends in B2B marketing.