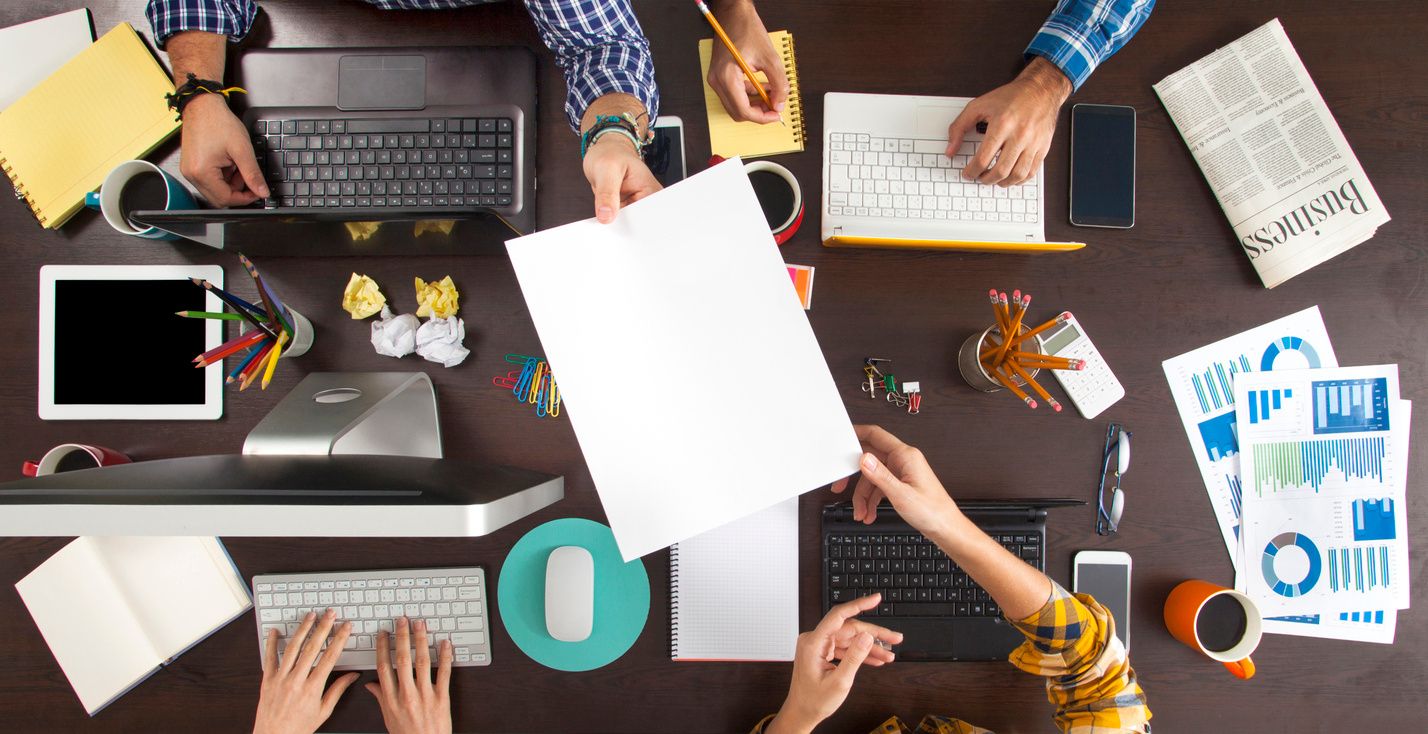 Marketing plans aren't static documents. The best ones are dynamic and responsive. It's a best practice to be updating a marketing plan every year if not more often, or at least reviewing the plan with respect to significant changes in product, strategy, competition or customer trends. In this article, I focus on that last one: the importance of understanding your buyers.
The importance of understanding your B2B buyer
If you're ready to update your marketing plan for next year (or maybe starting fresh with a new one), there is one essential thing that requires a critical eye and some deep exploration – getting inside the mind of your buyer.
In B2B marketing, there are buyer personas just as in B2C. What you need to understand about the B2B customer, though, is more sophisticated in most cases. B2B purchasing decisions tend to be of greater magnitude, involve long-term commitments and sometimes multiple decision levels, and they can make the buyer accountable to other stakeholders in the company if a bad decision is made. Therefore B2B buyers are usually more cautious in their approach, and require some special handling.
How Are Buyer Personas Used in B2B Marketing?
Developing buyer personas allows you to create content and messaging that appeals to specific interests of your target audience. It also enables you to target or personalize your marketing for different segments of your audience.
Here's a good template for organizing the different facets of your ideal buyer persona:
Source: Alexa
Instead of sending the same lead nurturing emails to everyone in your database, you can segment by buyer persona and tailor your messaging according to what you know about those different personas. When combined with buying lifecycle stages (i.e. how far along someone is in your sales cycle), buyer personas also allow you to create highly targeted and well-timed content.
There are multiple facets of a B2B buyer's decision making process involving their personal preferences as well as how their company does its normal business:
How they form their plans

How they evaluate solutions

How and where they search for information

The words they use to describe their needs, pains and solutions

What influencers or online sources they consult for advice
Until you truly understand these, you can't develop a marketing program that will drive demand. You can acquire these insights by studying previous customer interactions, talking to sales or what we prefer is through direct interviews with some of your best customers and prospects.
How do they form their plans?
Many businesses plan out purchasing decisions 6, 12, or even 24 months in advance, as part of a detailed budgeting and planning process. Some assign purchasing decisions to committees, who have to report to a department head or division manager for sign-off, while in other cases a single person – usually a senior executive – is authorized to make a purchase.
The price of your company's service or product is another factor. If it's a below a maximum amount for discretionary spending, they can be more flexible in the timing of a purchase. Sometimes B2B buyers need a service or a product quickly to support a new business initiative, so urgency can also be a factor in understanding your target buyer's plans.
How do they evaluate solutions?
According to Google's buyer research data, 71% of B2B researchers begin their purchasing research with a generic search, busting the myth shared by many that a branded search strategy is the preferred one.
Google further reports that searchers involved in the B2B buying process are already 57% of the way down the path to a decision before they decide to perform an action on your website. As B2B brands seek new customers, it becomes increasingly important to understand what's happening during this time in their online behaviors.
Online search is hands-down the #1 resource for research. Consider this statistic: 90% of B2B researchers who are online use search specifically to research business purchases. While that number has remained consistent over time, Google found that they're spending more time with it. On average, B2B researchers do 12 searches prior to engaging on a specific brand's site.
Average Searches Conducted Prior to Engagement
Google/Millward Brown Digital, B2B Path to Purchase Study.
Once they do begin to engage with you, further steps along the buyer's journey may include free trials, product demos, webinar participation, downloading white papers, or other means for taking a deep dive into the hows and whys of your solution. Tracking who engages this way can inform how you lead the buyer's journey to their ultimate destination.
Where else do they search for information to educate and later purchase?
You can assume that everyone will do an online search for the product or service they need to buy.  You will need good content marketing and SEO protocols in place that will land you in the first page of organic search results, and collateral material to offer that helps them evaluate and compare yours to the competition.
But beyond your company's website, do you know where else they look for info when they're ready to buy?
Do they rely on colleague recommendations?

Do they contact analysts before making a buying decision?

Are they visiting product review sites to see how solutions compare?

Do they use social media to learn about brands or products?

Are there service directories, trade association websites, indexes or catalogs used by your industry that they might be consulting?
This is a very important step in your research process and the focus is to find out every place they might be looking for what you're selling.
What words do they use when describing pains and evaluating solutions?
This is about the words they use to explain their pains. Usually these are title or industry specific, such as "legacy systems and outdated architecture." They may talk about requiring an "end-to-end solution,"  "complete supply chain management," etc. In order to resonate with someone you need to speak their language.
If you don't have a background in this industry yourself, read some competitors' white papers or landing pages to get a clear sense of what terms are used to describe their company's particular pain points, and how their solutions are presented.
Where do they go for recommendations or purchasing advice?
Online Review Aggregators: There are many, many online review sites now for broad categories of products and services. They're geared toward the buyer, but they give brands the opportunity to upload their own information in most cases. If your industry is covered by one or more of these sites, make sure you're well represented there.
Industry or General Business Publications: Besides review aggregator sites, there are many publications that focus on particular topics that may align with what you are selling.  They will also include reviews in their editorial content. If the buyer is reading these publications as a means to stay up-to-date on content, it's important your brand is represented here. In many cases there are opportunities to offer guest posts, enabling you to address buyer's journey questions and link answers back to your website.
Influencers and Social Media: Influencers who are known authorities on the subject of what you're selling are often sought out by a B2B buyer who is looking at a purchase. Making sure those influencers are aware of your brand can help generate leads when they're asked for advice, or when they're writing an article about your industry that may include linked examples.
Also, many Influencers have taken to Twitter for advertising their own editorial content or for quickie mentions. It will help you to know who they are. There are special techniques for leveraging influencer marketing in B2B, which I covered here.
Have you begun your 2019 planning?
Until you have this level of understanding of your buyers, it's impossible to develop an effective marketing program. Knowledge about your buyers and specific mapping of their path to making a purchase is essential. It should feed everything from email marketing, social media, SEO, SEM, content strategy, competitor research and outreach to external websites and industry influencers.
The smart thing as a marketer is to go fishing in the ponds where your actual buyers are swimming. This means you'll use the results of your buyer persona research in an actionable marketing plan for next year.  
Stop the shotgun spray tactics and develop marketing strategies tied to your target markets, and your revenue goals.  Sound daunting? Partner with Leadit Marketing to conduct your buyer persona research and help you perfect next year's marketing plan.
Blogger Profile
Shannon Prager is recognized B2B marketing strategist and the President of Leadit Marketing. She is responsible for the daily operations and management of Leadit Marketing as well as the long term vision for the company.
A marketing leader with over 19 years of B2B demand generation and marketing experience, she understands the importance of a fully developed integrated marketing strategy. Shannon's background includes demand generation, marketing automation, social media, digital marketing, customer marketing, account based marketing and marketing operations. You can follow her on LinkedIn via https://www.linkedin.com/in/shannonprager or Twitter @ https://twitter.com/LeaditMarketing
Sign up for our weekly blog for the latest tips and trends in B2B marketing.