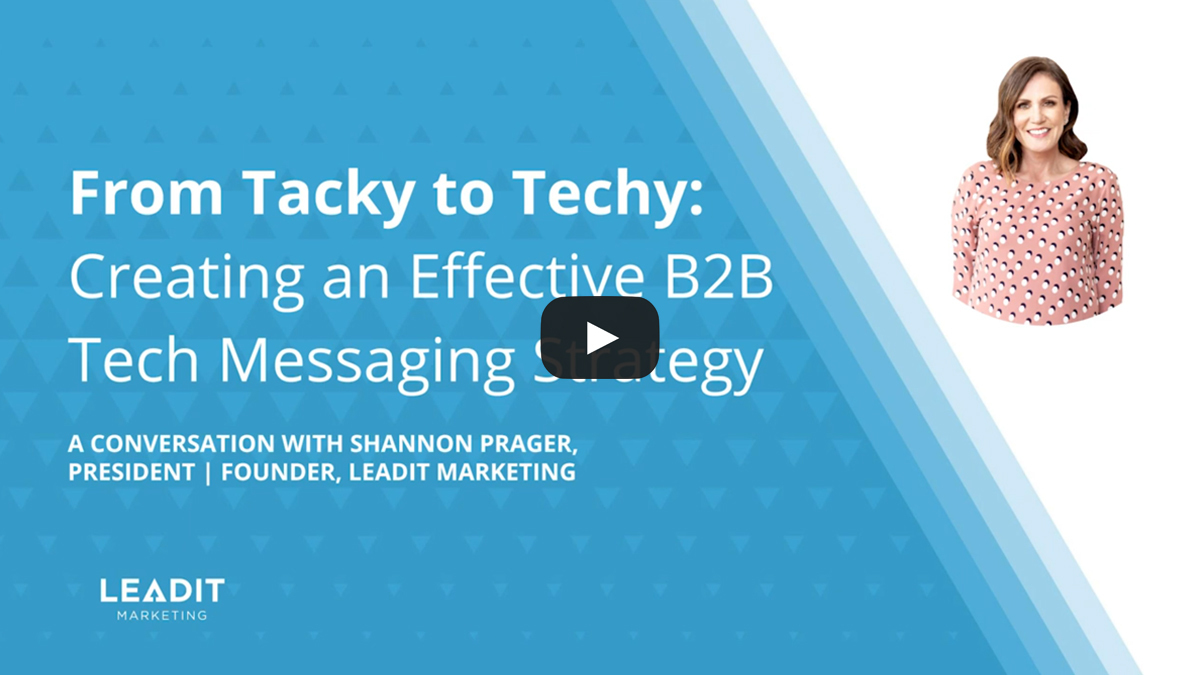 Connection, Confidence & Clarity: How to Build a SaaS Customer-Attraction Messaging Strategy
Your SaaS branding and messaging may be clever, but is it consistent? Sales and marketing teams focused on different goals and campaigns often end up creating marketing messaging in silos. But a lack of clarity and direction across your different messaging channels can leave your audience confused and disinterested.
Consistent brand presentations can lead to a 33% increase in revenue. But why? Your customers need to see themselves and their needs in your brand. If you're trying to be everything to everyone, you'll be nothing to no one. A consistent message across your SaaS brand leads to connection, confidence and clarity with your audience.
Learn how to build a strong foundation for your SaaS B2B brand messaging strategy by watching our on-demand webinar: 5 Ways to Build Connection, Confidence and Clarity. In this webinar you will learn:
Expert tips to streamline and strengthen your B2B SaaS messaging
A proven messaging framework to deliver messaging that resonates with your target audience
Common messaging pitfalls that can alienate your audience, and how to avoid them