WHAT WE DO
It's true: Today's most successful companies use marketing automation software. But it's not that simple. To "do marketing automation right," you need a meticulously planned approach that ties your technology and tactics to your marketing strategy. We build informed, data-driven strategies that focus on the behavior, needs, and interests of your prospective buyers to improve their experience with your brand and drive more leads for your sales team.
It can cost a fortune to find and train top marketing automation talent, and short-term help is even harder to find. Consider supplementing your team with us, instead. We solve these common marketing automation challenges:
RELATED MARKETING AUTOMATION BLOGS
8 Helpful Tips To Know Before Choosing a Digital Marketing Agency
With so many digital marketing agencies clamoring for your business and offering, in theory, the same type of services, how do you judge the quality of the services and their ability to execute? When choosing a digital marketing agency, here's how to tell whether one is truly a cut above the rest. (more…)
Enterprise technology marketing superstars. On demand. Ready to transform your business.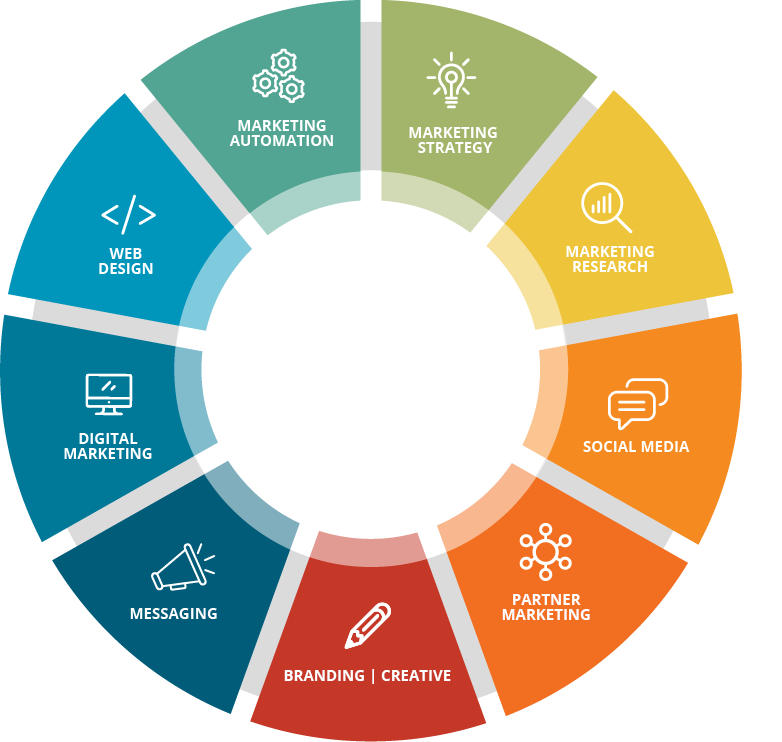 MARKETING STRATEGY
Strategic Planning
Content Marketing Strategy
Marketing And Sales Alignment
Marketing Technology

MARKET RESEARCH AND PLANNING
Market Research
Buyer Personas
Content Strategy
Demand Generation Strategy

SOCIAL MEDIA
Content Creation
Calendar Management
Social Influence
Social Advertising

PARTNER MARKETING
Channel Marketing Programs
Create Content Partners Love
Partner Demand Generation
Partner Communications

BRANDING AND CREATIVE
Art Direction
Copywriting
Video
Graphic Design

MESSAGING AND POSITIONING
Better Messaging
Connect With Your Buyers
Attract Qualified Leads
Help Buyers Connect with You

DIGITAL MARKETING
Integrated Marketing
Attract The Right Buyers
Lead Nurturing
Optimize Lead Conversion

WEB DESIGN
Website Planning
Website Design
Web Management
Website Maintenance

MARKETING AUTOMATION
Strategic Requirements
Email Marketing Execution
Marketing Automation Audit
Measure and Track


Hubspot Marketing Software Certified
Want to learn more? The feeling is mutual. We'd love to learn more about you.