THE WAY B2B TECH MARKETING SHOULD BE
Tech and B2B marketing change by the minute. That's why we don't operate from a playbook or a canned set of services. If we don't see a way through, we will find one. It takes insight gleaned from years of tech and B2B experience. It takes a firm that knows when to let the data do the talking and when to let instinct light the creative fires. It takes Leadit.
MEET SOME OF OUR AMAZING CLIENTS














B2B marketing experts. On demand. No weak links in the chain. Ready to tear down walls to transform your business.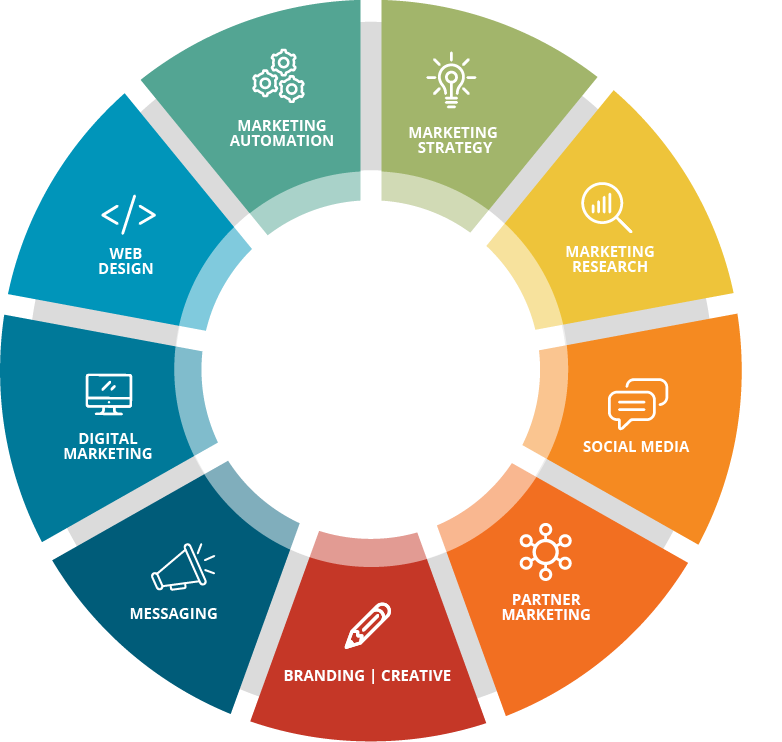 MARKETING STRATEGY
Strategic Planning
Content Marketing Strategy
Marketing And Sales Alignment
Marketing Technology

MARKET RESEARCH AND PLANNING
Market Research
Buyer Personas
Content Strategy
Demand Generation Strategy

SOCIAL MEDIA
Content Creation
Calendar Management
Social Influence
Social Advertising

PARTNER MARKETING
Channel Marketing Programs
Create Content Partners Love
Partner Demand Generation
Partner Communications

BRANDING AND CREATIVE
Art Direction
Copywriting
Video
Graphic Design

MESSAGING AND POSITIONING
Better Messaging
Connect With Your Buyers
Attract Qualified Leads
Help Buyers Connect with You

DIGITAL MARKETING
Integrated Marketing
Attract The Right Buyers
Lead Nurturing
Optimize Lead Conversion

WEB DESIGN
Website Planning
Website Design
Web Management
Website Maintenance

MARKETING AUTOMATION
Strategic Requirements
Email Marketing Execution
Marketing Automation Audit
Measure and Track

We build from your marketing challenge up. Together, we can swiftly navigate any of the issues that paralyze traditional agencies. We are built to get you ahead, and stay ahead.

MANAGING MULTIPLE AGENCIES


LACK OF B2B MARKETING TALENT

LIMITED KNOWLEDGE OF CUSTOMERS

LACK OF MARKETING STRATEGY



COMPLEX VALUE PROPOSITION
STAY UP-TO-DATE
Sign up for our newsletter, and join the exclusive community of 10,000+ B2B marketers.
Want to learn more? The feeling is mutual. We'd love to learn more about you.
LET'S GET SOCIAL
Let's connect. Let's have a little fun.